Do you want clarity about the status quo of your corporate culture? Where do performance reserves lie hidden in your organisation? Or would you like to further develop your corporate culture?
Then perhaps our Culture Quick Scan+ is exactly the right thing for you!
A crisp corporate culture analysis that gives you a good understanding of your current corporate culture and identifies potential areas for improvement.
The Culture Quick Scan +
Overview
Cultire Quick Scan +
Request now without obligation!

First conversation
In a one-hour Skype call:
Get to know us and our approach
Let us understand your occasion and jointly outline the best possible results for you
Together we determine the most important questions for your business success
We clarify the necessary framework conditions

Order discussion
In a 90-minute conversation (personal or Skype):
Let's detail our project
on the basis of a project outline prepared by Changepoint
Specify the key persons (groups) to participate in the survey.
We coordinate the exact procedure of the Quick Scan+ as well as necessary communication measures

Survey preparation
We will set up the online survey and send you / your participants an email:
an explanation of Culture Quick Scan+
as well as the link to the online survey on

Survey implementation
Your participants answer the online survey within a fixed period of time.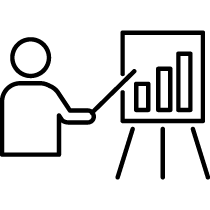 Discussion of results
We evaluate your survey and prepare the results graphically for presentations. In a one-hour conversation (in person or Skype) we discuss the results with you.

Implementation workshop
In a one-day workshop, all employees or a defined selection of participating employees work out concrete optimization measures. The workshop participants received the commented results in advance. In the workshop, the most important fields of action are identified on the basis of these, priorities are defined and concrete measures are agreed.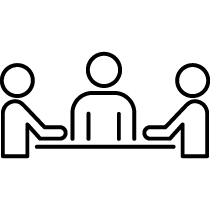 Implementation evaluation
In a one-hour conversation (in person or Skype), the final report and the further possible procedures are discussed. Extensive feedback is sought.